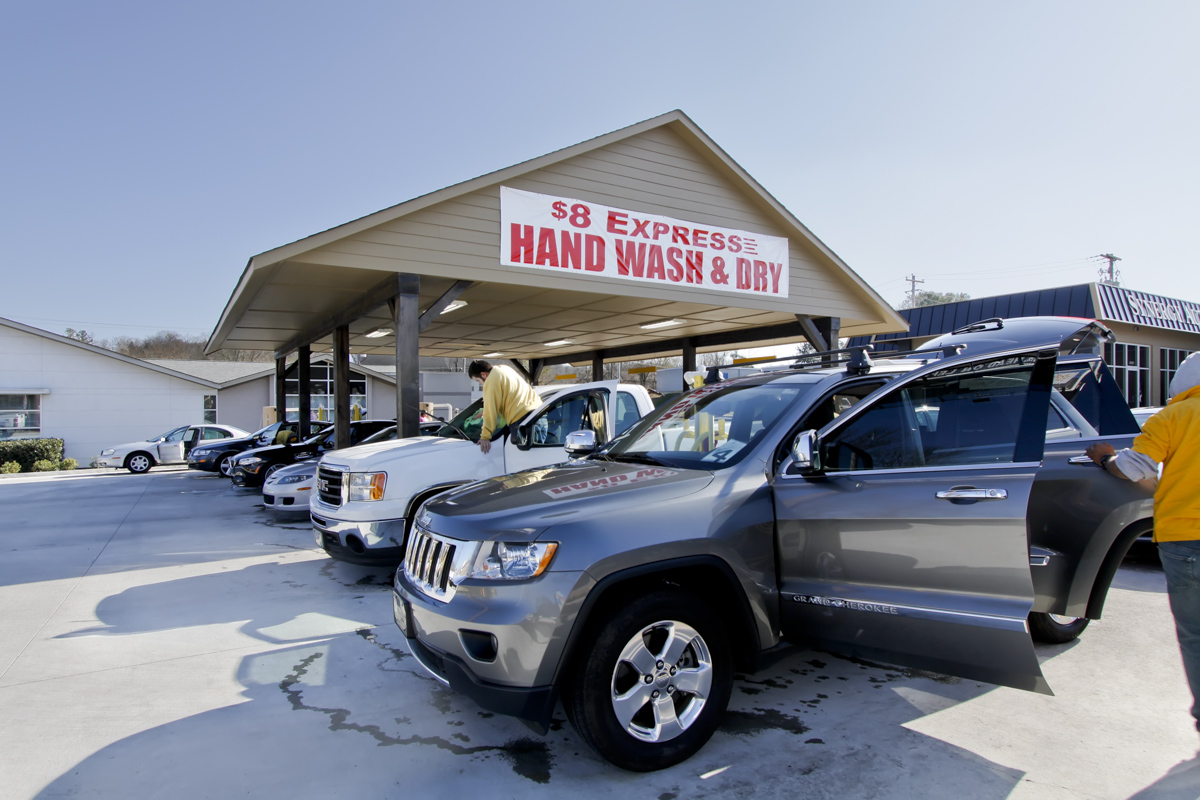 While Synergy Auto Wash may look similar to most other automated car washes, we've made some important changes. We've eliminated the soft cloths that other car washes use. In fact, no automated equipment ever comes into contact with your vehicle's exterior surfaces. Once your vehicle enters the wash, cleaning agents and soaps are automatically applied. Your automobile is then carefully "hand washed" before high pressure water blasts the grime from wheels, tires and wheel wells. Your vehicle then continues down the automated conveyor as a wax and drying agent is applied, followed by rinse from a 12-foot rain arch. And finally, your car reaches our state-of-the-art blowers before it is carefully "hand dried." By eliminating the soft-scrub feature utilized by most automated car washes and replacing it with hand washing and drying systems, not only will your car be cleaner, but its finish will be protected as well.
Hands ON...Dirt OFF!! It's more that just a tagline, it's how we wash your car!
Quality
At Synergy we believe the opportunity we have to serve our customers is a privilege, and we do not take it lightly. Serving our customers well means that we put ourselves in their shoes and give 100% each and every day.
Respect
We value the strengths, experiences, and perspectives of others, and we recognize our individual limitations. We follow the "golden rule" and treat others as we wish to be treated.
Team Work
We value and care about each other and have fun in the process of working together. We strive to attract, develop, and retain the best talent for our business by challenging our people and demonstrating a "can-do" attitude.